Safety and Legal Requirements
Energy Performance Certificate
Energy Performance Certificate Newcastle (EPCs) were introduced in England and Wales on 1 August 2007 as part of Home Information Packs (HIPS) for domestic properties with four or more bedrooms. Energy Performance Certificates are regulated by the Energy Performance of Buildings (Certificates and Inspections) Department and are required by law. The requirement for HIPs was removed in 2010 but the requirement for EPCs remained.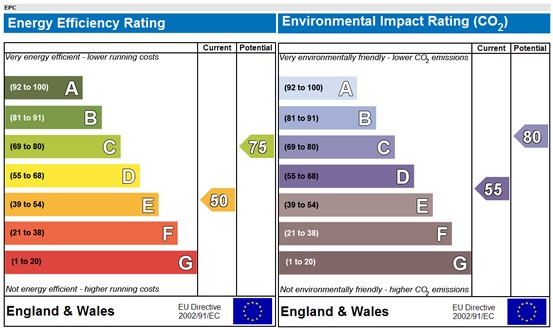 Consent To Let
If you have a mortgage, you must obtain consent from your mortgage lender. If your interest in the property is leasehold, your lease may require you to obtain consent from your landlord prior to sub letting.
Electrical Safety Requirements
Insurers often insist on landlords having an electrical inspection and certificate though there is currently no legal requirement.
Landlords must make sure the electrical system (eg sockets and light fittings) are safe and all appliances they supply (eg cookers, kettles) are safe.
All electrical inspections and certification should be done by a qualified electrician who is registered with the National Inspection Council for Electrical Installers and Contractors (NICEIC).

There are two main types of electrical inspection and certification:
The Periodic Inspection Report
Portable Appliance Testing (PAT)
Gas Safety Requirements
Landlords have a legal responsibilities to their tenants to ensure a gas safety check is carried out within 12 months of the installation of a new appliance or flue which you provide and annually thereafter by a Gas Safe Registered engineer.
Landlords must provide an annual gas safety check to their tenants within 28 days of the check being completed or to new tenants before they move in. Landlords must keep hold of the copies of the gas safety record for up to two years.

Fire Safety Requirements
The Furniture and Furnishings (Fire Safety) Regulations 1988 (as amended in 1989, 1993 and 2010) set levels of fire resistance for domestic upholstered furniture, furnishings and other products containing upholstery.
The items required to comply to Furniture and Furnishings (Fire Safety) Regulations 1988 must display labelling to indicate the ignition resistance of each item of furniture, with the exception of mattresses, seat pads, pillows, bed-bases, scatter cushions, loose covers (sold separately from the furniture) and stretch covers.
Items Requiring To Comply Are
Furniture intended for private use in a dwelling, including children's furniture.
Sofa-beds, futons and other convertibles. Furniture in new caravans.
Nursery furniture.
Garden furniture which is suitable for use in a dwelling.
Beds, head-boards of beds, mattresses (of any size).
Scatter cushions and seat pads.
Pillows.
Items Not Required To Comply
Antique furniture or furniture manufactured before 1950.
Bed clothes and duvets Curtains.
Carpets Sleeping bags.
Pillowcases.
Loose mattress covers
Smoke Alarms And Carbon Monoxide
The 1991 Building Regulations require that all properties built since June 1992 must be fitted with mains operated interlinked smoke detectors/alarms on each floor. Such regulations regarding older properties do not exist but we strongly recommend that smoke alarms are fitted in all let properties and are regularly checked to ensure they are in full working order.
.
---
Leave a Reply
You must belogged into post a comment.